Confederate Bayonet for the Hall Carbine - for drooling only, not for sale.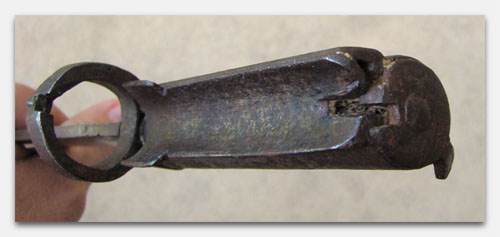 You will find more rare and collectible bayonets on my site than at any large regional gun show. If you don't have the time or inclination to spend the hours involved to find bayonets like these, why not let me do it for you. I will spend my spare time flying around the world, dragging very heavy cases, getting my hands dirty, dealing with customs and unsavory characters for you. Just sit back and with a click of the mouse you can take advantage of my labors.
What are you looking for... WWII, WWI, Plug Bayonets, Socket Bayonets, Sword Bayonets, Knife Bayonets, Experimental Bayonets, or perhaps just nice quality common bayonets. Whatever your tastes, I am confident I've got a bayonet that you really need!